Welcome to British Marine Life Pictures, thank you for visiting.

The purpose of this website is an on-line image information resource.
All 1667 photographs shown were taken underwater and therefore the marine animals are seen in a natural context.

I hope you find the website interesting and useful. Feedback is very welcome.

HELP! – Within the gallery there is a portfolio named 'Identification Required' – if you can help identify any of the animals please leave a note using the 'Identify or Correct' or 'Contact Me' pages. Thank you!
New
photographs will continue to be added.
This website was created in November 2008.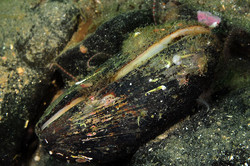 GALLERY